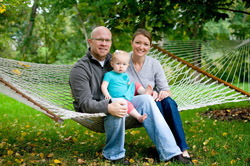 This year was extremely busy for us from beginning to end.  We broke our sales records again as we continue to add new lakes across the state.  We met many new customers and supporters (which is always the best part of what we do).  We even had some custom T-Shirts made!  Things have been quite busy at times,  and now with a 1.5 year old running around each day is more complicated but also much more rewarding.  As always, here is a list of some of our big events from the 2013.
[unordered_list style="tick"]
We were invited to show our lake maps for approx 5 weeks at The Commons in Excelsior.  Learn more here.
We added 2 new retailers:  Gallery Navarre (in Navarre) and The Red Willow (Detroit Lakes).
We added many new lakes to our inventory including: Lake Vermilion, Gull Lake, Green Lake, Lake Shamineau, Lake Calhoun, Lake Stella/Washington, Lake Miltona and Dead Lake.
We bought new equipment and moved our shop into our home location.
We made a cool, historic looking map of a lake in Alaska that was used as a house warming gift.
We donated a map to the Silent Auction for Ella's Halo and also provided a portion of our profits to other charities in the state that positively impact MN.
A new image gallery page was added to the website.
We ordered some cool Blueprint Maps T-shirts which we will  be giving away to friends and customers.
A Lake Minnetonka Map was featured in the Eden Prairie News Holiday gift guide in December.
We donated time and our Lake Minnetonka map background to Groveland Elementary so they could use it to create a huge curtain in thier school library.  Learn more here.
Thanks again to all of our customers for thier friendship and support throughtout the year.  We have been beyond blessed and feel so fortunate to be able to help our community through this business.  We are truly humbled that you would purchase our maps to be that special piece of art for your favorite place to be…the lake!
-Brad, Tammy and Ellen Neuerburg[/unordered_list]