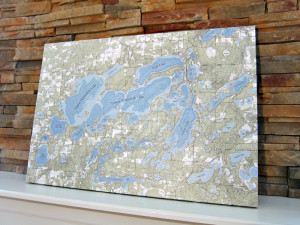 Hi Everyone! First off, I do realize that it is February 2016 and we are long overdue for a recap of what our little map company accomplished in 2015. But my excuse is that we are busy! Which is a good thing of course, but I will apologize to the 13 or 14 of you out there who eagerly await this post each year. ; )
First off, since we opened up shop in 2009 we have been able to grow sales at an increasing clip each consecutive year and 2015 was no different.
The prior year was record setting for us yet we blasted through that record by the end of July!
By the end of the year we had set a great new mark in total sales which was capped off by our best holiday season ever!

Thank you to all of our new customers and especially our repeat customers for helping spread the word. This volume was made possible by our new support team who builds each map faster than we were ever able to do before. Our team of builders has not only freed me up to create new lakes and better respond to our customers (and my wife too), but they also build a better quality map than I ever did! Don't just beleive me, here is a quote from one of our customers on Etsy:
Great quality! Exactly what we were looking for! Seller was quick to reply to questions and very helpful with a quick delivery. Definitely recommend!
Here are some of the key highlights from 2015
• We created a brand new website with lots of new content!! (You are on it right now, check it out!)
• Moved our Online store to Etsy. https://www.etsy.com/shop/blueprintmaps
• Had a very successful 3 days at the Lake Home and Cabin show at the Minneapolis Convention Center.
• Created maps for local celebrities (I can't say who but they are on TV all the time).


• My Daughter caught a truly massive sunfish off our dock!
• Increased the number of Realtors and Builders who use our maps as housewarming gifts.
• Received many 5 star reviews on Etsy. Click the link above to check them out.
• Grandpa bought a new pontoon!!
• Our sales of XL sized maps really took off with nearly 40% of all the maps we sold from 42″-60″ wide! We ship these maps for the same low rate as smaller maps by the way.
• We cranked out many new lakes this year including: Whitefish Chain, North Long, Woman Lake, Minerva, Deer Lake/East Lost and more!
• Last but not least, we also received the great news in December that we are expecting a 3rd Child! We are so excited!!!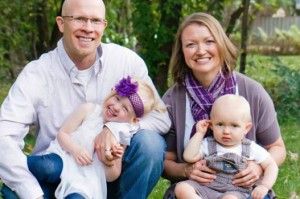 I will bring this in for a landing by saying this; we are so GRATEFUL to everyone who has helped us grow our business these past 7+ years. Each map we create means a lot to us and are so honored that our customers choose our product to become a part of their special lake home.
We have tried to honor God by doing things the right way and giving back. He has blessed us with grace and guidance as we grow. Each new customer is a blessing in itself and we are so thankful for you all!!!
Brad